Exhilarating Team Building
Whether your group is suffering from 'been there, done that', or you have a fabulous group of first timers, let Sunlinc partner with you to create truly unique events that build lifelong team bonds while challenging your guests to continually go above and beyond.
Whether you seek breathtaking, heart-pounding, mind-blowing adventure or need a way to incentivize your team, let our experience in creating customized activities, blended with island appeal, become an experience you (and your guests) will never forget!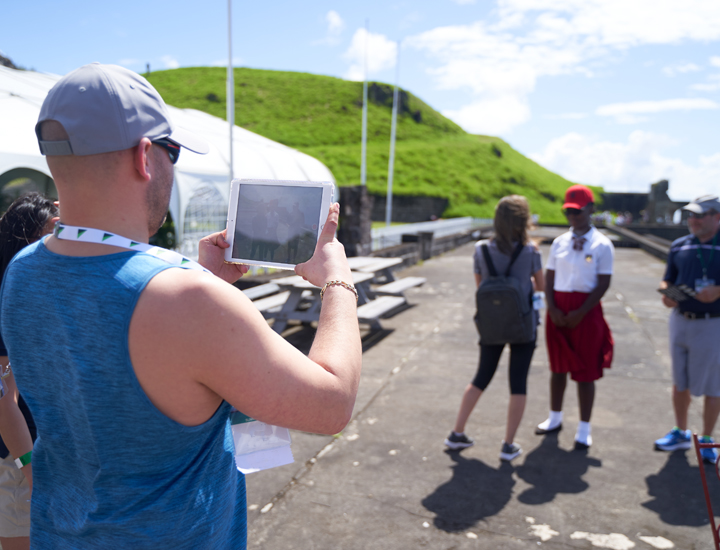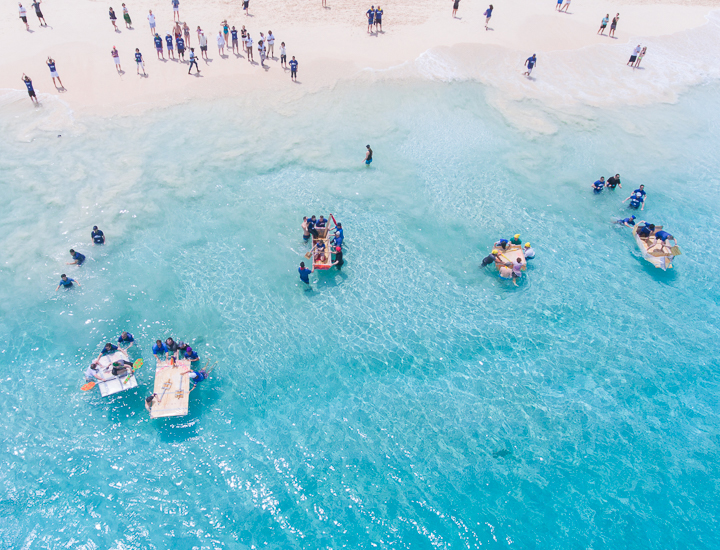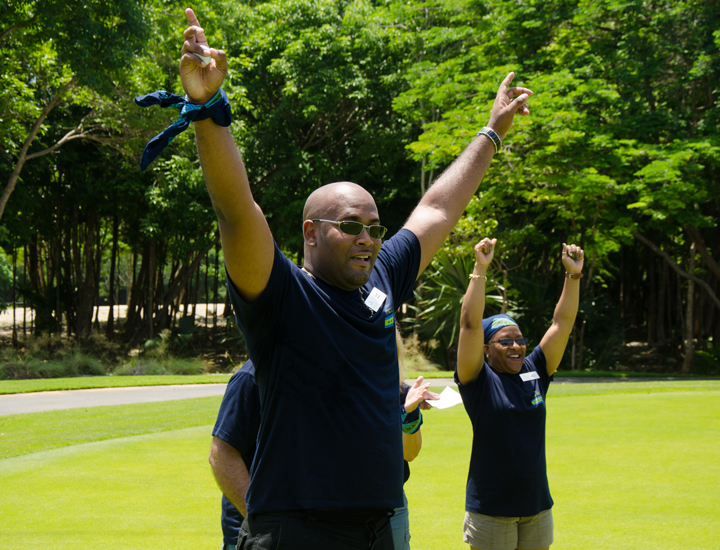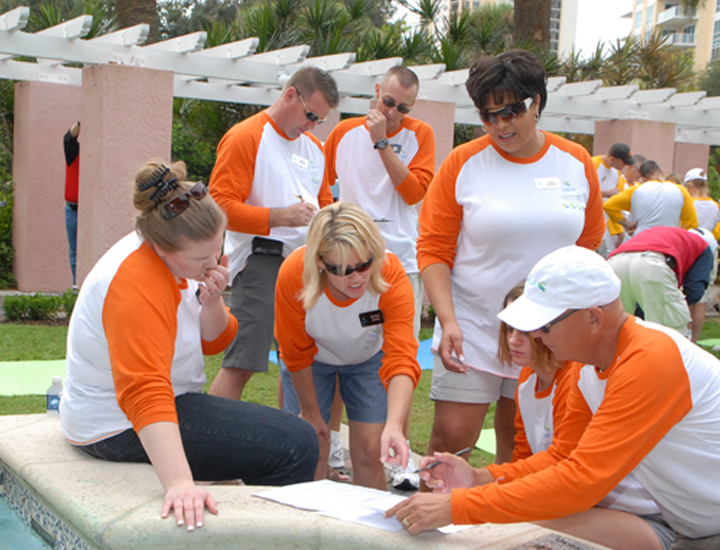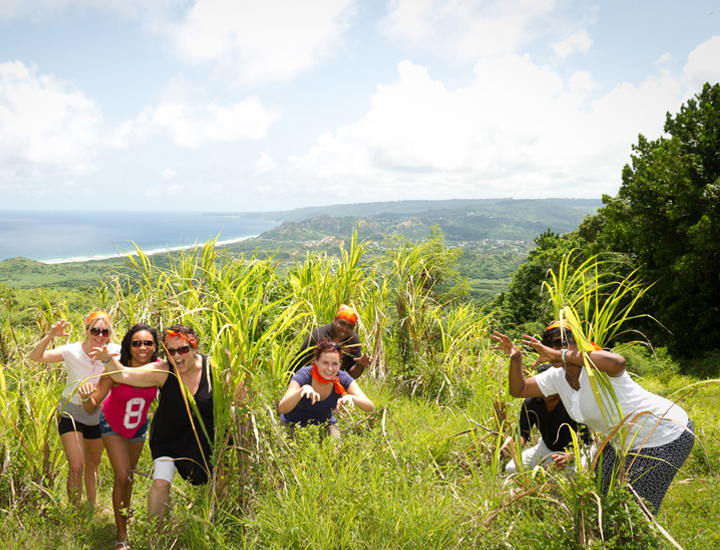 Corporations are increasingly placing emphasis on ways to address the social, economic and environmental effects of operating programs in destinations, while balancing their budget and resources. Our Events For A Cause™ are a unique and unforgettable way to make a lasting, positive impact on our local communities, while doing something truly unforgettable for your team.
From a private Cricket match with local Cricketing celebrities and kids, to breathing new life into a community playground – let us collaborate to create the perfect event, as we make a conscious decision to help our community, one group at a time!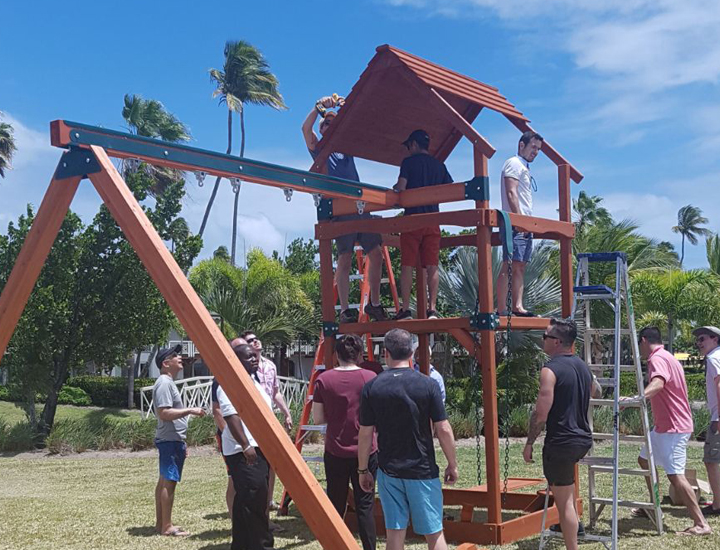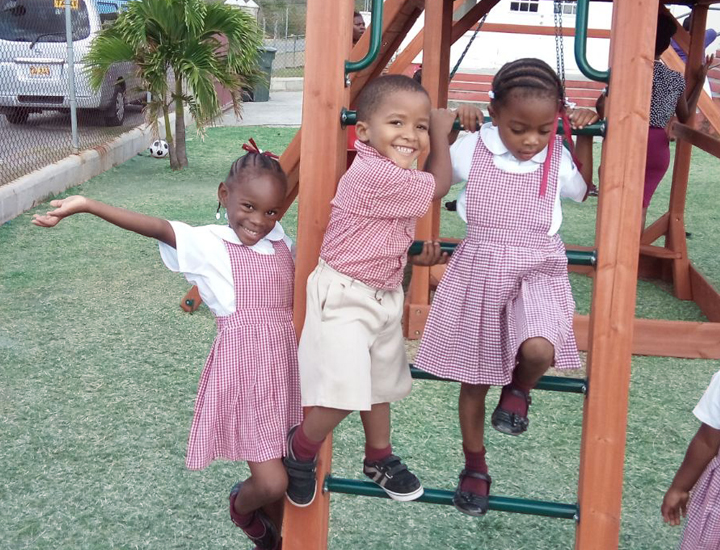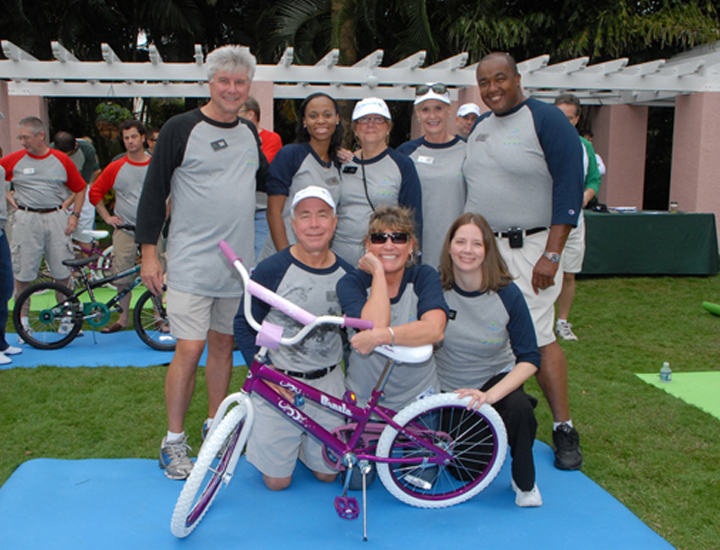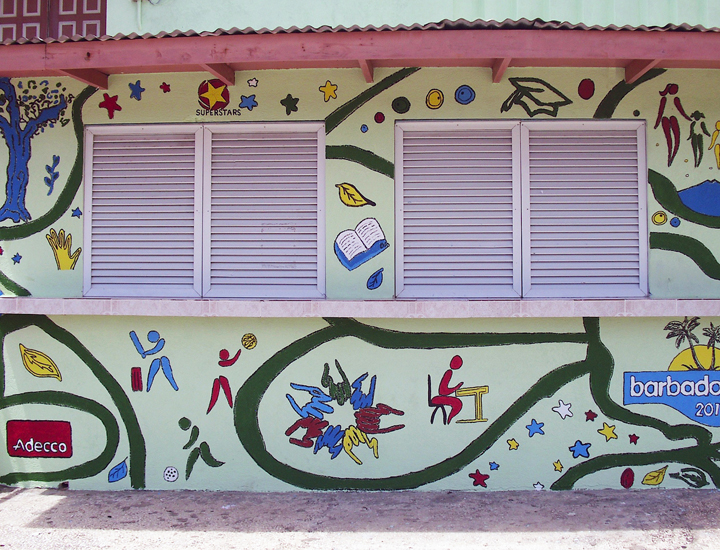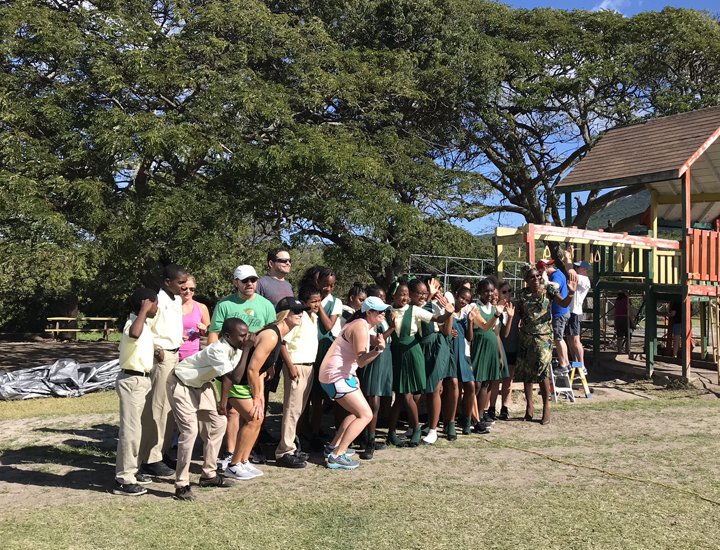 With a vast selection of unique locations – from the magnificent views atop  Brimstone Hill, to the magic and mystery of a 300 year old Plantation House, to the splendor of an intimate beach setting under the stars, we rise to the challenge of creating, implementing and expertly executing amazing events.
A champagne cocktail cruise on a luxurious catamaran . . . a private dinner cocooned in a 350 year old sugar windmill . . . white glove service & silver candelabras in a mind-blowing location . . . suspended aerialists . . . a custom 'walk of fame' . . . the possibilities with Sunlinc truly are endless.
From the classics of a Caribbean Carnival to dinner under a majestic, crisp marquee with toes in the sand . . . partner with Sunlinc and see why "whoever said the sky's the limit, clearly never met the Team at Sunlinc"!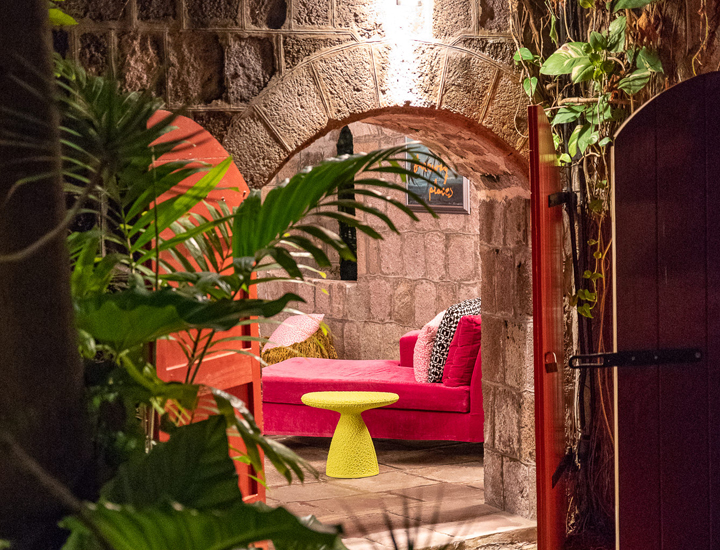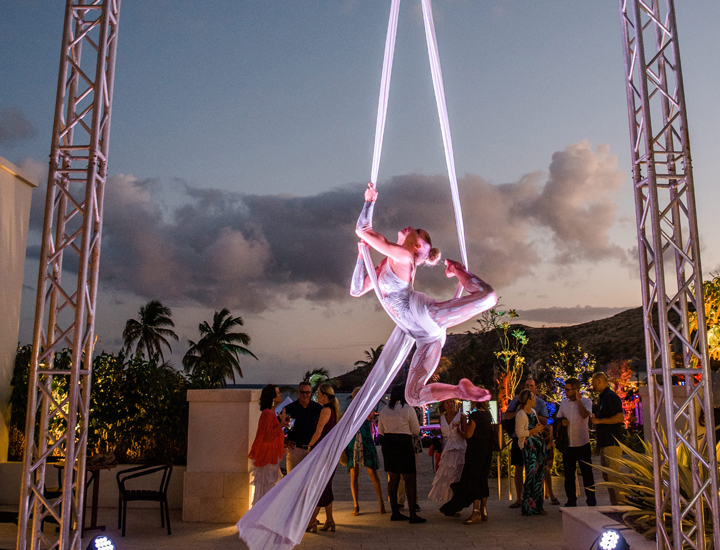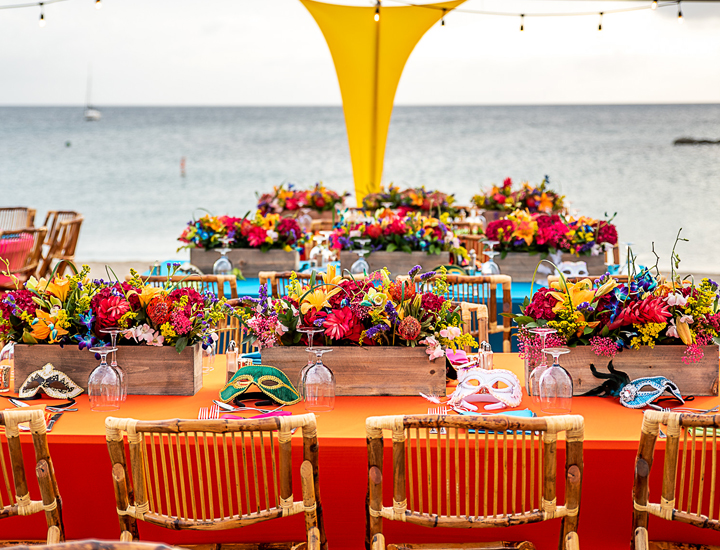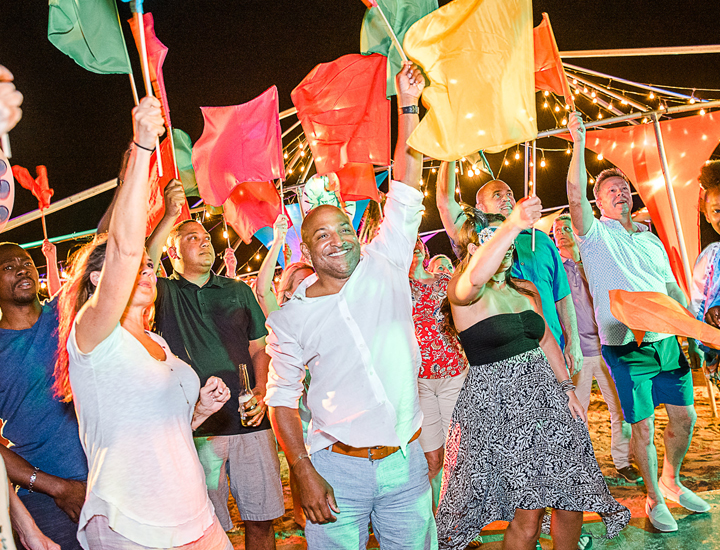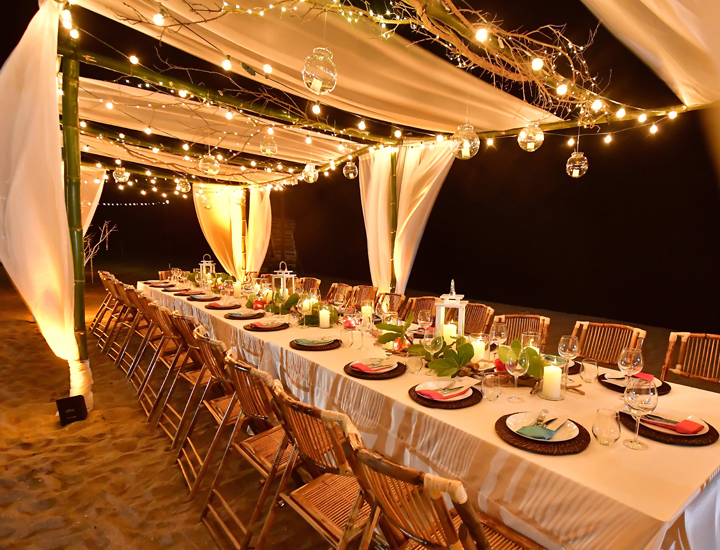 It's always the small details that set the bar for any program. Whether it's island inspired room gifts, customized decor with logoed throw pillows, branding the Hotel pool or acrobats and entertainers. We'll work with you to understand your vision and collectively blow your guests' minds!
Not sure if it's something that's in our portfolio? Just ask us – don't just have a program – give your guests the program of a lifetime!